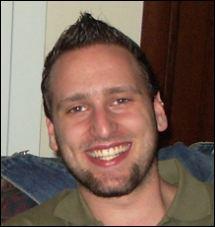 Antonio Cosma (Project Manager) :
Was born on 20/05/1986 in Cinquefrondi (RC). After 8 years of nursery and primary schools in a boarding school run by nuns attended middle school and high school in Cittanova (RC). Finished high school in 2004 he enrolled in the Faculty of Engineering of Cosenza. In the same year he moved permanently in the capital of Cosenza. In 2008 he achieved his bachelor degree in Industrial Engineering in 2010 and follows the specialist following address "Integrated Logistics" with mark 108/110 with a thesis in Operations Research entitled "Integration of logistics optimization modules in Openbravo ERP" (Supervisor Prof. Roberto Musmanno). He started working a few months before graduation at one academic spin-off of the University of Calabria, on topics related to logistics and distribution centers on the customization of ERP open source. Also becomes a contractor at the University of Calabria for the establishment of models for logistics companies in environmental health services. In subsequent years we specialized on the editorial staff of project proposals (especially in ICT) in respect of EU tenders, national and regional. Among the main achievements stands out the financing of the Project SMOB, sustainable mobility project, awarded by Minister Prof. Francesco Profumo. In the years 2011 and 2012 has cut resources to more than two million euro allocated to initiatives with high technological content to experience and enjoy in the Region of Calabria. In 2011, it is hereby certified as a Project Manager at the Italian Institute of Project Management. He also holds a master's degree in private Europrogettazione. He currently leads a study for technology transfer with which is also involved in project management. And 'member of the technical committee set up by the Ministry of Education by the MA of the NOP for the project management of Social Innovation (REC PON 2007-2013). And 'member of the Engineers of Cosenza, which he coordinates a technical body called "innovating" with which you support public administrations in subsidized loans. And 'founder and Head of external business association IGEA (Management Engineers Associates). In his spare time he plays guitar, he devoted himself to his yorkshire "Cue Ball" and is racing down towards the preparation of marathons.
Curriculum Vitae (last update 19/07/2013) - Antonio Cosma

---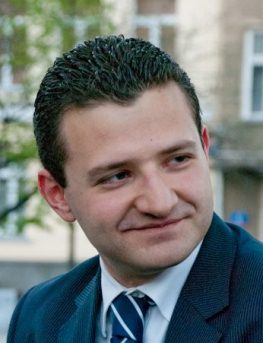 Carlo Giglio (Innovation&Networking Manager) :
Eng. Carlo Giglio was born on the vernal equinox (20/03/1986). He is a proponent of the project "SMOB - Social MOBility" (awarded by the Minister of Education, University and Research, Prof. Francesco Profumo), in which he holds the position of Innovation & Networking Manager. He is a Junior Lecturer and a PhD student at the Department of Mechanical, Energy and Management Engineering (DIMEG) - University of Calabria (UniCal). His scientific articles were published in international journals dealing with Innovation Management and he is a Research Fellow for the R&D project "Social and Semantics Methods & Techniques for the Automotive Industry" realized in partnership with Fiat SpA and other companies and universities. He is a member of the Order of Engineers of Cosenza and a Technical Consultant at the Court of Cosenza. He is also the Local Responsible of the European network ESTIEM, the Founder&Head of International Affairs of the Association IGeA and the Founder&Administrator of the ALUMNI section of Management Engineering at UniCal. He has worked in Rome as an Assistant Brand Manager at Colgate-Palmolive and as an Information Risk Management Professional at ENEL Group International on behalf of KPMG Advisory. He holds both Bachelor's and Master's degrees in Management Engineering "summa cum laude" at UniCal. He won the selections for the best Italian leavers of the Scuola Normale Superiore in Pisa in 2004. He was a musician (clarinet) and actor, a football referee. He did several forms of sport: football, rugby, cycling, half-marathon, climbing, marathon swimming, bridge, etc.
Curriculum Vitae (last update 31/05/2013) - Carlo Giglio
---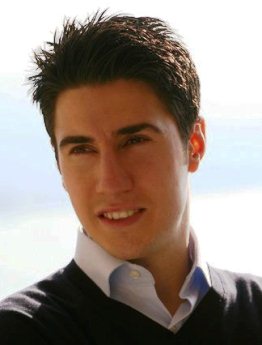 Roberto Ceravolo (Marketing Manager) :
Dr. Roberto Ceravolo, one of the four applicants, covering in the Project SMOB, the role of Marketing Manager. In 2011 he received his Bachelor's degree in Industrial and Management Engineering at the Faculty of Engineering of the University of Calbria with thesis topic focused on Supply Chain Management and is now currently attending the relevant Master's Degree. During the universitary studies, he was President and founder of IGeA (Management Engineers Associates), a non-profit organization, with the mission of supporting students and recent graduates in Engineering Management. In 2012 he obtained professional certification expert in "Viral Marketing" and is currently a member of the Italian Institute of Project Management (ISIPM) as a result of its certification obtained. At the moment, as well as being involved in the project, he is an Academic Senator at the University of Calabria.
Curriculum Vitae (last update 26/09/2013) - Roberto Ceravolo
---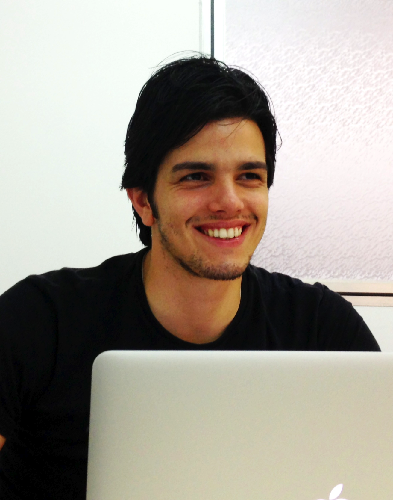 Gianluca Carrozzino (Business Analyst) :
Currently, Eng. Gianluca Carrozzino is one of the proponents of the SMOB project - Social Mobility, which won the Social Innovation announcement for Convergence Objective Regions. He has been graduated in Management Engineering at the University of Calabria in 2010, with a master thesis on the liberalization of the electricity market. He has got the professional degree in Engineering at the Engineer Association of Cosenza, in Information sector. He obtained a Master's degree in subject of marketing, environment and territory (cd. MITMEA) in 2012.
Gradually, He is involved in industrial projects devoted to information and communication technologies (ICT solutions) and his interests were extended toward requirements and functional analisys of logistic systems, which is studying with optimization models. Moreover, He is working on several proposals in the context of European projects focused on subject of mobility, innovative transport systems and social networking. So, he became today the Business Analyst of SMOB.
Curriculum Vitae (last update 31/05/2013) - Gianluca Carrozzino